It's no secret that I had problems with Createspace back in 2016 since I published the matter on my website. There had been other issues prior, but this one took the cake. The matter was resolved, but it was a bitter-sweet victory. I half-heartedly made the decision to continue publishing with them.

In the beginning, Createspace bent over backwards to encourage novice writers to assign them as their 'publisher'. I took the bait, and published my first novel with them in 2011. New to the system, I hadn't any idea of the politics involved within the publishing 'world'. (Your novel can be covertly 'black-balled' if its content doesn't conform to their decision makers' way of thinking). This was indeed confirmed by someone I knew personally. Then there were numerous complaints seen on the web from other authors who experienced problems with their publications due to the carelessness and unprofessional work habits of Createspace's personnel.

The monetary success of any novel depends upon the interest it generates to readers who wish to purchase it. For an author to succeed, his books must sell. Money plays an important role in any business, which is understandable. Except for one or two of my publications, my novels didn't sell that well. Since 'writing' was my major gratification, I persevered and continued to write. (I wrote a total of 19 novels). The first two years of my work history were fairly productive monetarily. After that, my sales record went 'down hill'. Still, seeing my novels advertised on 'prime' shopping didn't make much sense. Why would Amazon constantly offer my books if they weren't appealing to readers? Were books being sold on Amazon's shopping 'niche' and not being reported to me? I'll never know for sure. You have no way of checking it out. You can only feel something is wrong in your 'gut'.

I also saw 'rogue' companies offering my books on the web for ridiculous prices. Even Ebay got in on the act. (This prompted me to pulled back on their 'distribution outlets' as every book store on the web was advertising my novels). Neither Createspace or Amazon could explain this matter . . . or really cared. I seriously began to consider severing my connection with both of them.

When Amazon dumped Createspace in 2017 and Kindle became their only printing asset, conditions for authors really took a real 'nose-dive'. Their system was definitely inferior to Createspace. If you wished to purchase a proof or check your sales status, you had to operate within a maze. They were not organized. They also had an attitude that was annoying.

My files on Createspace were exchanged to KDP while I was in the middle of processing a novel on Createspace. Needless to say, it caused confusion. The publishing process had to be continued with Kindle, which was a disaster. This was in November of 2018. Unaware of the annoying publishing ritual I would experience, I advertised my novel 'In Search of Love' on my website for a while, thinking it would attract readers around the Christmas season.

(You might have seen it). Without going into annoying detail, I decided not to publish with Kindle and I removed the novel from my website.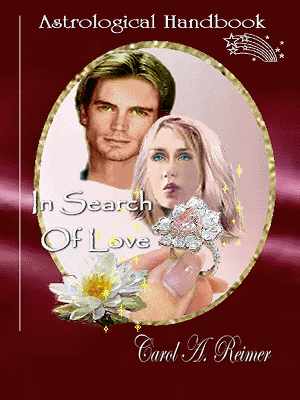 Recently, I had a phone conversation with one of Kindle's reps and he offered to try and 'mediate' my reservation to publish with them. However, once again my authorship was challenged by their idiot review board and that was the 'nail in the coffin'. They had the audacity to challenge the novel's content (for the 2nd time) suggesting the information was taken from the web. This is not managerial intelligence. This is ignorant stupidity. I cannot and will not deal with idiots who haven't any respect for my professionalism and writing expertise.
**************************************
My response when first challenged about content of novel:
please verify your publication rights by providing the information listed below. If your content is a collection of works, the same information is required for each individual work in the collection.

1. The URLs for all websites where this content is published - 'Don't relate'
2. An explanation as to why the content is available online - 'Astrology has been around a long time'.
3- A contract or signed statement from the author verifying you have retained publishing rights. 'Don't relate'
11/6/2018
To Whom it may concern:
In response to the attached email, I do not understand any of your critique. I have been an astrologer for many years (50). The information content in my publication - In Search Of Love - is a compilation of astrological data from my schooling, private practice, numerous text, publications, etc. I wanted to compile all the astrological information I have accumulated through the years and put it in a 'book' format based on my own understanding and observation of astrology. The format and artwork of - In Search Of Love - is my own creation based on my understanding and observation of astrology and its dynamics. I cannot dispute, nor do I care to, if similar astrological information is on the web. Astrology and astrologers have been around a long time. I haven't any authors, URLs, etc. to list as I am the author (only author) responsible for the presentation of the astrological data presented in this writing. I think my presentation is 'user friendly' and informative to individuals who are serious in their pursuit of understanding themselves and others. My 'backup data' is contained on very old TRS computer printout sheets. Do you wish me to list all the lectures I attended as well as my Astrological Diplomas? Or how about all the books I purchased through the years? Obviously, the hang-up is with the copyright statement. However, I maintain that my presentation is original. If Createspace has a problem with this publication, I will withdraw the book. If so, I would appreciate the PDF uploads returned or at least a written statement that they won't appear on some rogue printing agency selling the PDF version cheap.
Please advise. Thank you. Carol A. Reimer
REDUNDANT INQUIRY . . .


Sent: Wed, Apr 24, 2019 10:34 am

Subject: Information Needed About Your 1 KDP Book(s)
Hello,
During our review, we found that the following book includes content thatís freely available on the web: In Search Of Love by Carol A. Reimer (AUTHOR) (ID: PRI-G24DE3NAQCX). Before we can move forward and publish your book(s), we need you to take one of the following actions below within 5 days.
My responses:

GUESS WHAT? I FIND OPTION 'ONE' JUST AS UNACCEPTABLE AS THE OTHERS. TO BE PUT THROUGH THIS TIME-CONSUMING B.S. IS RIDICULOUS. YOU MIGHT EVEN SAY . . . I AM FURIOUS WITH YOUR HUBRIS AND LACK OF KNOWLEDGE . . .

Option 1: If you hold the publishing rights for this book, simply resubmit your book to confirm your rights. Thatís it! No need to respond any further.
To resubmit your paperback:
1. Go to Your Bookshelf: https://kdp.amazon.com/bookshelf and click the ellipsis button ("...") under the Paperback Actions menu next to the book
3. Select "Edit Paperback Details" and review the metadata and content
4. Click "Save and Continue," and on the "Paperback Rights & Pricing" section,scroll to the bottom and click "Publish Your Paperback Book"

AS FOR YOUR OTHER OPTIONS . . .
YOU ARE VERY INSULTING . . .
Option 2: If you donít hold the rights for this book, you will need to unpublish your book from Bookshelf.
To unpublish your paperback:
1. Go to Your Bookshelf: https://kdp.amazon.com/bookshelf and click the ellipsis button ("...") under the Paperback Actions menu next to the book
2. Select "Unpublish"

DITTO TO THE ABOVE COMMENT!!
Option 3: If the book is in the public domain, please reply to this email and confirm (with URLs):
- The initial publication date of the original work
- The authorsí names and their dates of death
- If this is a translated work, please provide all translators and their dates of death, as well as the initial publication date of the translation
If no action is taken within 5 days, your book(s) will show as "blocked" in your Bookshelf and you wonít be able to offer it for sale on Amazon.
If you have questions or believe youíve received this email in error, please email us at kindlecontent-review@amazon.com.
Best regards,
Amazon KDP
TO CONCLUDE:

MY INITIAL GUT REACTION TO DECLINE DOING BUSINESS WITH YOUR ORGANIZATION WAS CORRECT. I CANNOT DEAL WITH YOUR LACK OF PROFESSIONALISM, INADEQUATE PEOPLE SKILLS, & LACK OF RESPECT. REMOVE MY NOVEL - 'IN SEARCH OF LOVE' - FROM YOUR FILES. I DO NOT WISH TO PUBLISH WITH KDP. YOU DON'T DESERVE MY PUBLICATIONS AND STANDARDS.

4/25/19
CAROL A. REIMER

******************************************

OTHER COMMENTS FROM WEB:

Home Recent Activity - Larry Constantine Oct 22, 2018 11:46 AM
Proof Copies Useless for ARCs and Detailed Proofing
Posted in topic(s): Voice Of The Author / Publisher
I am an indie author (pen name, Lior Samson) and publisher (Gesher Press) recently moving over a dozen titled from CreateSpace to KDP. The so-called Proof Copies from KDP arrive with an ugly wraparound overprint (not actually a watermark) that obscures a major part of the spine, front, and back covers. The result makes it impossible to do a detailed assessment of the cover art as rendered in print by POD, an essential quality control step and part of established workflow for small publishers. Even worse, the resulting amateurishly mutilated copies are useless for sending out as Advance Review Copies to reviewers and publications, which is critical in the book-launch process.
Amazon has been unresponsive to complaints and queries. Is there a workaround? Has anyone gotten a sympathetic or positive response from Amazon? Have you complained? (If not yet, please do!)
*******************************
jessjess91
Today I got my first proof from the KDP system. I always order proofs to check how the cover and spine work. And this is useless. not only b/c the cover was printed very crooked but b/c that watermark covers part of my synopsis /back cover copy, so much I can hardly even read part of it. What would be so wrong with just printing proof inside the back cover like CS did??? Also... is something different on the proof barcode? It's much taller than past barcodes and it's covering words on the back cover. This is book 3 of a series where everything is always placed in the same spot as I started with my normal template. I compared it Book 1-2 and those barcodes were much shorter (on proofs or real purchased copies.) Did something shift and do real books print that way too? Or do they just print oddly large barcodes on proofs? I don't know if the cover needs a redesign or if it's yet another bad function of how they do our proofs.
Apr 22, 2019 10:24 AM
RESPONSE . . . (OBVIOUSLY FROM KDP REP)
"Proofs are different from regular copies. They have a "Not for Resale" watermark on the cover but no ISBN. During printing, we place a unique barcode in the lower right-hand corner of the back cover. If you have images or text on this part of the cover, the barcode will cover them. "
*********************************
Semper Vaporo
*IF* you are sure your upload of your perfect document was perfect, then ordering a Proof copy is sort of useless... just publish and order some Author's copies to sell/give away. The Proof copy is to tell you, the publisher, that the printing company has the correct information (file) to produce the book to your satisfaction. There is no guarantee that your Proof copy will look exactly like the next copy to come off the press... there could be pages upside down, sideways, missing, replaced with pages from some other book or printed in invisible ink. But that is a big "*IF*" as to whether what you think you uploaded is what they received.
IF you read this thread and the dozen other ones on the same subject, you will remember that the PURPOSE of the Proof copy is not to get away with scamming Amazon out of their profit by printing the books "at cost" and then selling them or making presents to your Aunt Millie. It used to be you could order both Proofs and Author's copies without ever Publishing to the general public, but that luxury died about a year ago, probably because Amazon recognized the lost profits due to so many people just using Amazon as a quick and dirty print outfit. Presently, they still allow us to order Author's copies without paying them their commission for selling them (their 40% of the list price), but only if they have a chance to sell them too and make a profit from doing so.
I truly suspect that someday (possibly sooner than later) Amazon will sell Proofs at the same "at cost" rate, but Author's copies will be sold to us at a higher price to give them some profit from the sale and handling.
********************************
MY RESPONSE:
"WHAT A JOKE. AMAZON AND THEIR TRILLION DOLLAR COMPANY LOSING MONEY."
ANOTHER COMMENT FROM WEB:
Call me Faustin
Here's a novel approach I'm sure no one has ever suggested (sarcasm intended)! Let the publisher/author choose NOT to have the watermark across the cover, spine and back of the book.
1) We're paying for the book(s) just as we would for an author copy.
2) The intended use of the proof is to determine if it is of suitable quality to release, after which it is of no use with the watermark obscuring the cover, except possibly a door stop. That the author should extend the use of the proof to providing ARC's, early copies to influencers, or prizes/free copies to readers to promote the book's release, extends the value of their investment and improves the profits for KDP as well.
3) The CreateSpace solution of inserting a page in the back of the book identifying it as a proof copy is more than sufficient to prevent accidental distribution of the proof copy as anything but a proof copy.
4) If the concern is that the author will sell the proofs and never release the book, thereby cutting Amazon out of any profits on their work, then the solution is simple. KDP already limits the number of copies available for each proof (currently 5). The publisher/author pays at cost to produce these, thus eliminating any real cost to Amazon.
5) Finally, if KDP feels it is necessary to deface the book and render it of no use for anything except as a proof of quality, make the first proof copy free of charge. It only takes one copy for error checking and to prove KDP is capable of producing a book of acceptable quality. Any number of duplicates does nothing to prove that future production will be of the same quality and is only reasonable if you need multiple copies for multiple contributors. Short form, the author /publisher is paying for the book, so short of limitations to prevent abuse, they should receive the proof copy(ies) in the condition they choose. Provide an option to omit the watermark and insert an additional page at the end of the book. Problem solved.
*****************************
It's a fact. Amazon has expanded to a dangerous level. The company has put many smaller companies out of business. This is an excellent example of what we, as a society, will face if socialism/communism gains the upper hand in our country.
My utter 'contempt' for people who try to intimidate others because they think they have the upper hand is powerful. Thank God I am not hard pressed to make a living from the meager royalties a novel generates. The POD author earns a third of the asking price of his novel. The rest is taken by the publisher. A pack of cigarettes usually costs a smoker more.
COMMENTS?